Latest News
News
Easter homework fun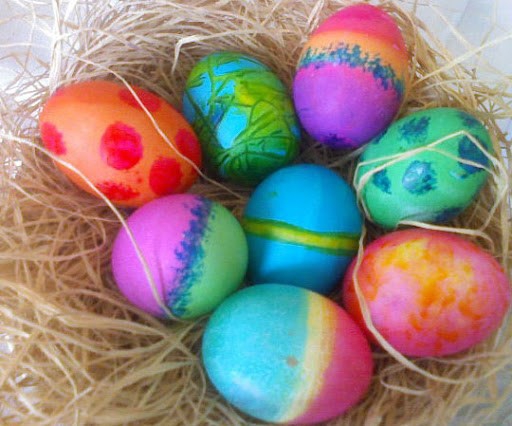 Hi 3LM and 3M,
Have put together some homework for your Easter holiday.
Spellings:
Learn the next 10 words on your word wall in your diaries. Don't forget to ask an adult to test you. Practise by doing look cover, write check. Write the words out in paint,or write the words out in different colour pens and use bubble writing.
Times tables:
Use the Times Table Rock Stars site for 5 minutes each day. Times Table Rock Stars has been set up so that you will be asked specific questions related to your table targets.
Reading
Download an audio book of your choice and enjoy listening to it. See the news article on how to download audio books.
Maths
Solve the mystery of the Easter bunny costume. Some of this maths may be challenging so have a go and if you're stuck an adult to help you or an older brother, sister. Or you could just solve some parts of the mystery. The answer sheets are included.
The Mystery of the Easter Bunny costume
There are some written addition and subtraction questions below to practise. These are revision sheets. We covered this work at the end of February and the beginning of March.
Adding a 2 digit number to a 3 digit number
Subtracting a 2 digit number from a 3 digit number
Subtracting a 3 digit number from a 3 digit number
Art
If you would like to dye, design and make an Easter egg, there are some instructions below. Don't forget to take a picture of your finished egg and send it to us.
SLegood@westdalejuniors.co.uk MMiddleton@westdalejuniors.co.uk
Boil your eggs for approximately 15 minutes. Take your egg out to cool. If you want your egg to have an interesting pattern or effect, you can tie string, rubber bands or tape around your egg at this point.
Put 10 drops of food colouring in an old jam jar mixed with the boiled water and a tablespoon of vinegar. Place your boiled egg carefully into the jar on a spoon. Leave until dyed to the correct shade. Take out and dry your egg on a rack.
Decorate your egg with stickers or add designs using felt tip pens. You could create a character from a story or add Easter bunny ears.
Best wishes,
S. LeGood, L. Mason and M. Middleton
More News Stories
July 2020
| M | T | W | T | F | WE |
| --- | --- | --- | --- | --- | --- |
| | | 1 | 2 | 3 | 4 |
| 6 | 7 | 8 | 9 | 10 | 11 |
| 13 | 14 | 15 | 16 | 17 | 18 |
| 20 | 21 | 22 | 23 | 24 | 25 |
| 27 | 28 | 29 | 30 | 31 | |